Sugar Free Pancake Syrup - Maple Flavored
Regular price
Sale price
$10.49
Unit price
per
Sale
Sold out
View product details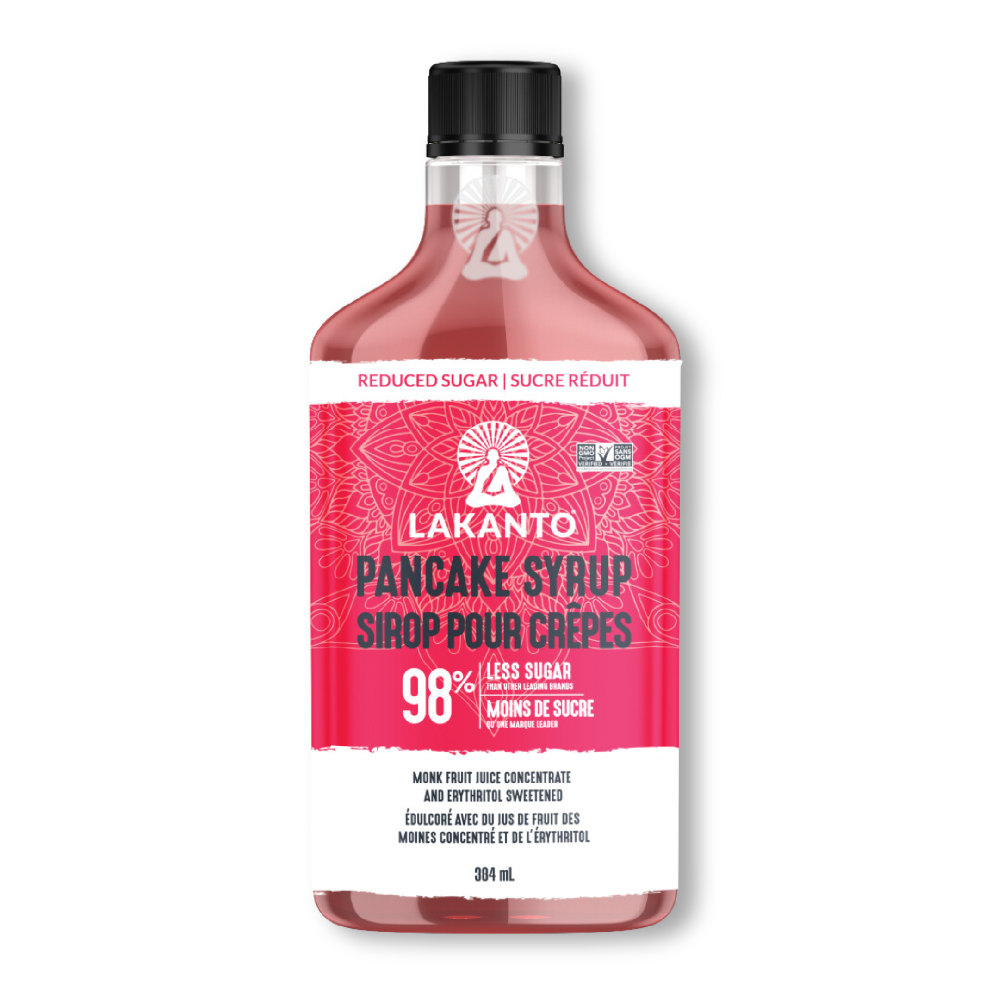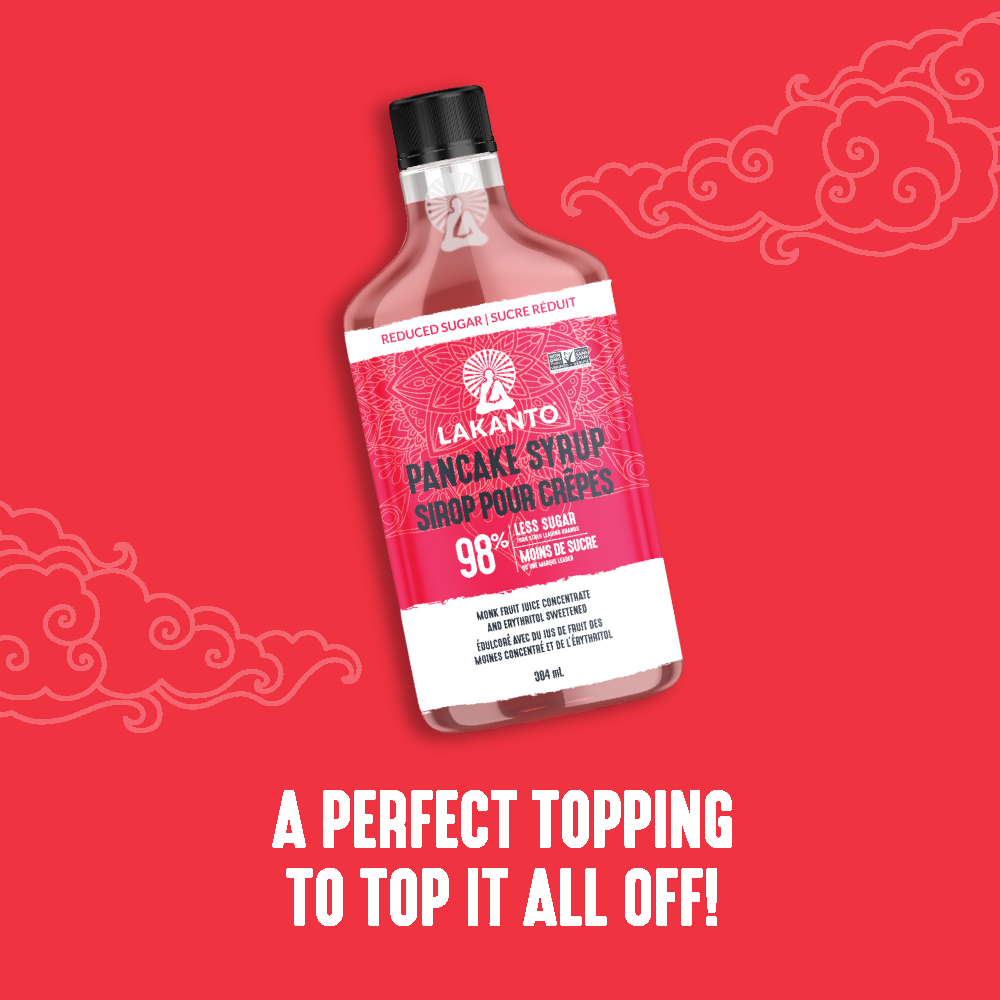 Sugar Free Pancake Syrup - Maple Flavored
Regular price
Sale price
$10.49
Unit price
per
Sale
Sold out
ALL SWEET, NO SUGAR
ABOUT THE PRODUCT

Tastes Like Real Maple Syrup: The perfect mix of water, tapioca fiber, non-GMO Lakanto Monkfruit Extract, natural flavors, sea salt, and other quality ingredients makes this sugar free maple syrup a perfect topping for pancakes, waffles, oatmeal, granola, frostings, marinades, salad dressings, and other sweet, sugar free treats. You may also use it with beverages like coffee and tea.

Delicious Sugar Free Condiment: Our keto sugar free maple syrup has 1 net carb and lower calories than traditional maple syrup. Plus, it's all natural, low glycemic, and gluten free.

Lifestyle Friendly: Lakanto Sugar Free Maple Flavored Syrup works with ketogenic, diabetic, candida, paleo, vegan, low sugar, non-GMO, and all natural diets. Diabetics and dieters alike can enjoy the texture, taste, and sweetness of syrup without spiking their glycemic index.

Refrigerate After Opening: For best results, we suggest to consume Lakanto's low carb sugar free syrup within 90 days after breaking the safety seal and refrigerate after opening.

The Ultimate Breakfast: Our syrup is vegan, all natural, and does not contain any artificial ingredients. This maple sugar free syrup makes a great topping and additive for a healthy lifestyle. For the ultimate ketogenic breakfast, savor the rich, smooth, maple-like flavor of our syrup on top of your favorite Pancake and Waffle Mix.

INGREDIENTS

Water, Resistant tapioca dextrin, Erythritol, Glycerin, Sugars (Monk Fruit juice concentrate, apple and carrot juice), Natural flavors, Cellulose gum, Sea salt, Natural citrus extract (flavour).
ABOUT MONKFRUIT

Monk fruit is a small round fruit in the gourd family, also known as Luo Han Guo, named after the Luo Han monks who discovered it. The monks were healers of people and stewards of the land. We carry on that tradition today by helping people get off sugar addictions and growing and processing monk fruit in a way that is sustainable, including having a zero-emissions processing plant.